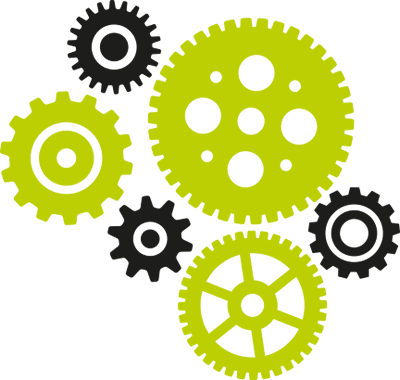 About Us
As a leading independent insurance broker, we recognise that you need relevant, high-quality insurance products and forward-thinking risk management advice.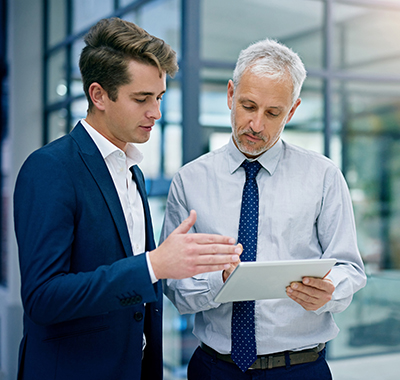 Insurance partners
Over the years, we have built strong relationships with multiple major insurers, enabling us to compare policies across the market and find you the best cover.
"I would definitely recommend the team at NC Insurance, they have the ability to act immediately on any queries we have & ensure any issues are dealt with both promptly and efficiently. The team understands the field of business we are in which helps to make it so much easier.  Overall a great company to work with, Thank you."
ClaimIt
NC Insurance's knowledge of the Motor Trade is unbeatable and their staff are well experienced in dealing with our type of trade. We would recommend NC Insurance to anyone connected with the Motor Trade to get a professional, prompt and friendly service.
Guisborough Car Sales Limited
A short note to thank you for the excellent, efficient and professional service you have given in handling the recent DALTC storm damage claim.
The claim extended over a number of months, was of fairly significant value and was not always straightforward. All backed up by an inherent friendliness that provided for a good relationship between yourself and myself representing DALTC. Highly recommended to all NCI's other clients!
DALTC
We appointed NC Insurance to act as our insurance broker in 2017.  NC Insurance took the time to understand our business, our business processes, company structure and markets we work in.  The benefit to us is NC Insurance structured an insurance programme which provides the optimal level of cover.  We also had the additional benefit of realising a 13% saving in our insurance premiums. 
We would recommend other engineering businesses to speak to NC Insurance about their own insurance needs.
Diesel Marine International Ltd
I would just like to convey our management committees' sincere thanks to you for your help and guidance that enabled us to take our employer and public liability insurance with yourselves. Being a charitable organisation, it is a never ending task in finding ways to reduce our expenditure and the £1,000 you saved us has been a tremendous help.
I have recommended your services to other community organisations in our area highlighting how helpful you were, how much money you saved us and how we also received additional cover. Many thanks for your assistance once again.
Eastlea Community Centre
I would highly recommend NC Insurance. First class, 1 to 1 customer service with our personal broker speaking direct, in person or over the phone, this makes the day to day tasks much easier to deal with. NC Insurance also has a knowledge of our business and understands the exact type of cover needed to be in place.
Leighton Motors
Excellent Service, Comprehensive Quotes and policies at Very Competitive Premiums. Our enquiries are always answered Quickly and Efficiently by Friendly Local Staff.
Mathewson Limited
We were first introduced to NC Insurance in 2012 as one of our business associates was already a client of theirs. The staff took the time to understand our business and insurance requirements and ultimately helped reduce our insurance spend in year 1.
Since then, we've grown and so has our relationship with NC Insurance as they're always available to help answer any queries we have. Their knowledge of the business means they can also provide us with advice which guarantees we always have the exact cover we need. And unlike previous insurance brokers we've worked with, they'll take the time to explain the markets they've approached so to ensure we always pay a fair price for the excellent service and cover we receive.
Based on our experience, I would urge any company considering their insurance options to speak to NC Insurance when you next review your insurance. They're friendly, knowledgeable, professional and the staff help make sure your business is protected for a fair price.
Aptus Shopfitting Ltd
"Worked with the claims team of a number of occasions in regards to different policy's we have with NC Insurance. The team are always so helpful and keep us updated along the way. Would definitely recommend NC Insurance to friends & family."
ClaimIt
"NC Insurance has been my insurance broker since 2014.
I'd been with my previous broker a few years so moving wasn't an easy decision but the other company used to delay getting me my renewal terms which meant I was rushing around to get things sorted.
I went with NC as they took the time to understand my business and came up with the right cover, in good time, at a really good premium. In the years since, they've always been there to help with any queries and changes and I know they work with the insurance companies to make sure our premiums are always competitive.
I'd definitely recommend NC Insurance to any other electrical contractors or anyone who wants their insurance delivered in a straight forward and professional way"
R Lightfoot Ltd
I was previously insured with a broker who constantly delayed providing me with my renewal terms which meant I often had to make decisions at the very last minute. Not only was this annoying but it meant I was never completely sure I was receiving the best deal.
NC Insurance are different in that they took the time to understand my business and tailored an insurance programme to my exact needs at a very competitive premium. I am extremely happy with the service they provided not only when they secured my business but also on an on-going basis. I'd have no hesitation in recommending NC insurance to any business looking for marine or commercial insurance.
T F Shipping
NC Insurance has been our insurance broker for several years now and their service is excellent. I know they are just a phone call away and when I have a query, they deal with everything in a very professional manner leaving me safe in the knowledge that everything is in place.
Onesign and Digital
We have used NC Insurance for a number of years now and have found them to be extremely professional. From being competitive in their pricing to listening to our needs, NC Insurance have been great to work with and would not have any reservations in recommending them.
R Green & Son Ltd
I would like to confirm that my dealings with NC Insurance over the many years that I have renewed my motor, house buildings, and lately travel insurance policies with your company, have always been most efficient, very helpful and courteous. I would like personally to thank you for the excellent service that you have provided with me during the past.
We have used NC Insurance for a number of years now and are extremely happy with the service they provide.We always receive renewal terms in good time and they recommend the most suitable policy for us at the most competitive price. We would definitely recommend NC Insurance to other motor trade businesses.
Tyne & Wear Garage and Recovery
Many thanks. You and the NC Insurance team are worth your weight in gold. I've never dealt with an insurance broker or company who have been anywhere near to NC Insurance. It's like a breath of fresh air.
HMS MOT Centre (Bedlington) & HMS MOT Centre (Cramlington) Limited
As insurance used to be!!! Excellent service and easy to contact. Would never go back to direct insurance again. Using a broker enables our company to do the things we are good at and leaves the insurance to the experts.
Apex Radio System Ltd
"After bad winds, we had a commercial claim to make for a large repair job to our office. It was an extremely busy period, and my experience with a builder left me frustrated.
The claims team at NC Insurance were happy to sort out the loss adjusters, builder and the claim, so I could step back and get on with my job. A friendly, proactive & responsive service which exceeded my expectations."
Hays Travel
"From start to finish the team at NC Insurance were great. We came across a problem with a vehicle where the engine had gone and had no choice but to claim through our insurance as it was a costly repair.
It was the very first time we had to claim for this sort of problem, however the claims team at NC assisted me from start to finish explaining the process. Although it was stressful, I was completely reassured as the customer was paid quickly, within two weeks of the notification. This took the pressure off me.
Very pleased how efficient the NC team were, completely trustworthy & reliable. I have used NC Insurance for years and will continue to. Keep up the good work, 10/10 from me."
Fenham Garage Services
Regarding NC Insurance all I can really say that this is one first class company which offers a personal & professional service.
In the first year of my dealing with them they saved me 35% of my usual insurance cost. In year two in spite of a claim from us they still managed to save me money by putting my business out to tender.
Results like this are rare these days as companies don't try for their clients. NC Insurance is the exception. Try them you won't be disappointed. First class, highly recommended.
Copmanthorpe MOT's
I am extremely happy with the service NC Insurance provided. It is a first class Company with professional, efficient and very friendly and polite employees.  When our Building Insurance was due for renewal the member of staff we spoke to searched to find a lower premium with exactly the same cover for us which they achieved (and better in parts) and therefore saved us money.
 All my queries have always been dealt with in a very professional, polite and very courteous manner.  I'd have no hesitation in recommending NC Insurance.
35 Percy Gardens Management Company Limited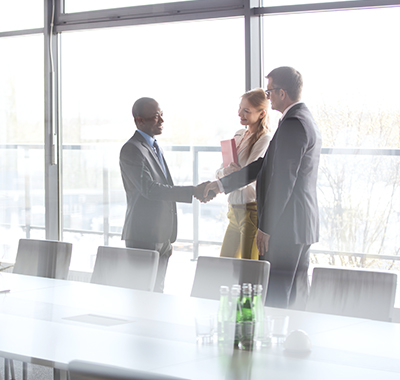 Protecting your business
Providing bespoke business insurance packages, tailored to suit your individual needs, our job is to identify all the risks you face and provide effective solutions.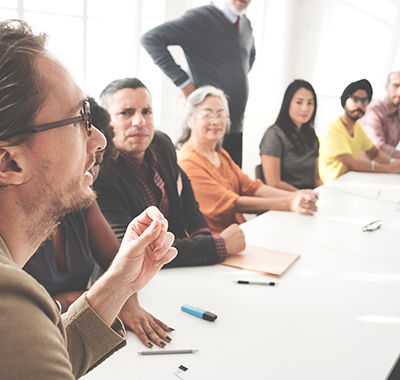 Dedicated, ethical, professional
Our team come from a variety of backgrounds including insurers, national brokers and the legal profession, and believe in building close working relationships with our clients.
In case you didn't already know, we were recently appointed by the Crown Commercial Service as an official insuranc…
https://t.co/0PHC5owfzG
9 months ago
We're currently experiening a few issues with our phone system. If you have a query, please email you2us@ncinsura…
https://t.co/jXsVdZX1kB
9 months ago
From 24th March 2020, the NC Insurance team will be working from home to provide our clients & prospective clients…
https://t.co/bGNCpLOY7V
9 months ago
RT @NEEChamberAmber: D&O Insurance is changing in 2020 - do you know how it will affect your business? @_ncinsurance explain in our latest…
December 2019
Already working in insurance or financial services and looking for a new challenge? If so, we're looking for a new…
https://t.co/WkRO0iHuA9
November 2019
Start your Christmas in style with @MSRRFcharity 'Adventful Afternoon Tea'! The perfect way to relax after a day Ch…
https://t.co/XitDPWpghX
November 2019
An absolutely stellar performance by everyone who took part in our #halloween games. A special well done to our ver…
https://t.co/1qvVKHCiec
October 2019
What insurance do architects need? A PI Insurance architect policy could cover your work if something goes wrong……
https://t.co/8diPqlrRD5
October 2019