Heating, Ventilation & Air Conditioning (HVAC) Insurance   
Working closely with the heating, ventilating, plumbing and associated service industries, we have access to a market exclusive product designed specifically to cater for your fast-evolving industry.
I would highly recommend NC Insurance. First class, 1 to 1 customer service with our personal broker speaking direct, in person or over the phone, this makes the day to day tasks much easier to deal with. NC Insurance also has a knowledge of our business and understands the exact type of cover needed to be in place.
Leighton Motors
A short note to thank you for the excellent, efficient and professional service you have given in handling the recent DALTC storm damage claim. The claim extended over a number of months, was of fairly significant value and was not always straightforward. All backed up by an inherent friendliness that provided for a good relationship between yourself and myself representing DALTC. Highly recommended to all NCI's other clients!
DALTC
For anybody in the motor trade I would recommend they speak to NC Insurance. Not only did they find me a policy with better cover but they also managed to save me money on my insurance we well.
Stillingfleet Service Station
Many thanks. You and the NC Insurance team are worth your weight in gold. I've never dealt with an insurance broker or company who have been anywhere near to NC Insurance. It's like a breath of fresh air.
HMS MOT Centre (Bedlington) & HMS MOT Centre (Cramlington) Limited
NC Insurance has been our insurance broker for several years now and their service is excellent. I know they are just a phone call away and when I have a query, they deal with everything in a very professional manner leaving me safe in the knowledge that everything is in place.
Onesign and Digital
I stand 100% behind your company from day one for the service I have received.
Compassionate, caring and very professional customer service .
Extremely valued to a customer like me .
On behalf of Gateshead Shopmobility I would like to thank you for all of the help you gave us when it was time to renew our insurance. We found our old insurance company to be very expensive and when we started looking around for an alternative company with a similar cover for the schemes powered scooters and wheelchairs, equipment, employers liability and cover for our members and trustees etc your comprehensive cover was far less expensive and your company is local for us.
We have found your service to be very professional and prompt.
Thank you once again.
Gateshead Shopmobility
As insurance used to be!!! Excellent service and easy to contact. Would never go back to direct insurance again. Using a broker enables our company to do the things we are good at and leaves the insurance to the experts.
Apex Radio System Ltd
Regarding NC Insurance all I can really say that this is one first class company which offers a personal & professional service.
In the first year of my dealing with them they saved me 35% of my usual insurance cost. In year two in spite of a claim from us they still managed to save me money by putting my business out to tender.
Results like this are rare these days as companies don't try for their clients. NC Insurance is the exception. Try them you won't be disappointed. First class, highly recommended.
Copmanthorpe MOT's
Thank you for your time today and pulling together all our previous claims info. Its not very often I'm impressed by service these days, but I was today. So credit when it's due!
Quantum Power Connections Ltd
I would like to confirm that my dealings with NC Insurance over the many years that I have renewed my motor, house buildings, and lately travel insurance policies with your company, have always been most efficient, very helpful and courteous. I would like personally to thank you for the excellent service that you have provided with me during the past.
I am extremely happy with the service NC Insurance provided. It is a first class Company with professional, efficient and very friendly and polite employees.  When our Building Insurance was due for renewal the member of staff we spoke to searched to find a lower premium with exactly the same cover for us which they achieved (and better in parts) and therefore saved us money.  All my queries have always been dealt with in a very professional, polite and very courteous manner.  I'd have no hesitation in recommending NC Insurance.
35 Percy Gardens Management Company Limited
I was previously insured with a broker who constantly delayed providing me with my renewal terms which meant I often had to make decisions at the very last minute. Not only was this annoying but it meant I was never completely sure I was receiving the best deal. NC Insurance are different in that they took the time to understand my business and tailored an insurance programme to my exact needs at a very competitive premium. I am extremely happy with the service they provided not only when they secured my business but also on an on-going basis. I'd have no hesitation in recommending NC insurance to any business looking for marine or commercial insurance.
T F Shipping
We moved our business to NC Insurance as they delivered a high level of personal service and made us a saving on our insurance spend. As with any supplier, we want to make sure we're getting a good deal and with NC Insurance, we've found a broker we can trust to do that for us.
Collins Seafoods
I Googled a few insurance companies and came across yours. The website is easy to understand and when I made an enquiry the service was very prompt with a telephone call being received the following day.
You very clearly explained what type of insurance would be suitable for us and quoted an extremely reasonable price.
I cannot emphasise how pleasant and helpful you have been and congratulate you on the wonderful service you provide. Thank you.
Roslin Youth Club
We have used NC Insurance for a number of years now and have found them to be extremely professional. From being competitive in their pricing to listening to our needs, NC Insurance have been great to work with and would not have any reservations in recommending them.
R Green & Son Ltd
NC Insurance's knowledge of the Motor Trade is unbeatable and their staff are well experienced in dealing with our type of trade. We would recommend NC Insurance to anyone connected with the Motor Trade to get a professional, prompt and friendly service.
Guisborough Car Sales Limited
I have been a customer of NC Insurance for around 10 years and have always received excellent and efficient service
I would just like to convey our management committees' sincere thanks to you for your help and guidance that enabled us to take our employer and public liability insurance with yourselves. Being a charitable organisation, it is a never ending task in finding ways to reduce our expenditure and the £1,000 you saved us has been a tremendous help. I have recommended your services to other community organisations in our area highlighting how helpful you were, how much money you saved us and how we also received additional cover. Many thanks for your assistance once again.
Eastlea Community Centre
NC Insurance has been our insurance broker for several years now and we would happily recommend them to any company who is looking for great value commercial insurance delivered by a team of friendly, local insurance professionals.
Tynemouth Architectural Salvage
On behalf of Longbridge Youth Club, I would like to state how satisfied I am with the Contents and Liability Insurance taken out with the charity division of NC Insurance, Third Sector Protect. I am in the process of starting up a series of new Youth Clubs and would not hesitate to use your services for these new projects. I intend to use your Policy as a standard in each of these Youth Clubs.
Longbridge Safer Neighbourhood Team
I am impressed with how professional NC Insurance is. They saved me time and money. No hassle insurance. I would highly recommend giving them a call.
W A Cook Ltd
We have used NC Insurance for a number of years now and are extremely happy with the service they provide.We always receive renewal terms in good time and they recommend the most suitable policy for us at the most competitive price. We would definitely recommend NC Insurance to other motor trade businesses.
Tyne & Wear Garage and Recovery
I would just like to say thank you to NC Insurance for the excellent service I have received once again. You have not only saved me money but raised the bar in customer service
Cherry Parts Ltd
We appointed NC Insurance to act as our insurance broker in 2017.  NC Insurance took the time to understand our business, our business processes, company structure and markets we work in.  The benefit to us is NC Insurance structured an insurance programme which provides the optimal level of cover.  We also had the additional benefit of realising a 13% saving in our insurance premiums. 
We would recommend other engineering businesses to speak to NC Insurance about their own insurance needs.
Diesel Marine International Ltd
Over the past five years with NC Insurance I have found their customer service to be impeccable. Superb communication and prompt responses at every stage make them a joy to deal with. Highly recommended.
Excellent Service, Comprehensive Quotes and policies at Very Competitive Premiums. Our enquiries are always answered Quickly and Efficiently by Friendly Local Staff.
Mathewson Limited
We were first introduced to NC Insurance in 2012 as one of our business associates was already a client of theirs. The staff took the time to understand our business and insurance requirements and ultimately helped reduce our insurance spend in year 1.
Since then, we've grown and so has our relationship with NC Insurance as they're always available to help answer any queries we have. Their knowledge of the business means they can also provide us with advice which guarantees we always have the exact cover we need. And unlike previous insurance brokers we've worked with, they'll take the time to explain the markets they've approached so to ensure we always pay a fair price for the excellent service and cover we receive.
Based on our experience, I would urge any company considering their insurance options to speak to NC Insurance when you next review your insurance. They're friendly, knowledgeable, professional and the staff help make sure your business is protected for a fair price.
Aptus Shopfitting Ltd
Thanks to you for your hard work. I liked the way you kept me informed through the process, the speed you dealt with my enquiry and the 20% saving you found me.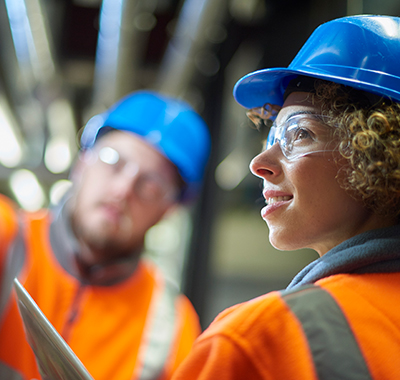 Combining effective policies
Available for a wide range of heating, ventilating and associated businesses, you'll benefit from specialist product benefits and the support of a leading UK insurer, through our independent brokers.
You'll also receive access to our Business Resource Portal, offering tailored risk management advice for HVAC industries, and a range of employer support materials.