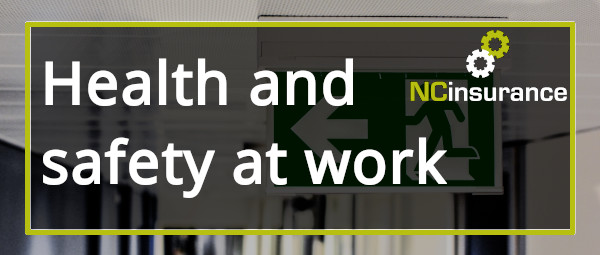 Health and safety at work: The key findings
Every industry has risks that are unique to the work they conduct, using data from the 2017/2018 Annual Statistics Report for Great Britain, we summarise the key findings into the infographics below and provide advice on maintaining health and safety at work.


These numbers show a 4.9 per cent increase in fatal injuries compared to data from 2016/17. Although small, such an increase is a concern that should be taken seriously across industries.
But which industries are the greatest contributors to these statistics?


Using data on the industries with the highest amount of total fines, we can make the assumption that these industries also carry with them a high level of risk. Coming out on top is the Manufacturing industry with a whopping £27,008,264 total fines for 2017/18.




With 550,000 injuries being suffered at work in the past year and 1.4 million workers suffering from a work related illness, health and safety at work is costing UK businesses lots of wasted time. Not to mention, many of the injuries and fatalities that occurred could have been prevented through simple safety measures.


Health and Safety at Work
If you work for or run one of the high risk industry businesses mentioned above- Manufacturing, Construction, Water Supply/Waste Management– and feel like your organisation should reevaluate its safety procedures and risk management, get in touch with an insurance expert from NC Insurance.
We've helped Manufacturing & Construction businesses by providing specialist policy wordings & industry-specific cover for over three quarters of a century.
Find out how we can help you, call us on 0191 482 0191 or visit our website for more information. 
Blog
Alternatively if you fancy reading more about keeping your business safe, why not check out one of our older blog posts:
*Contains public sector information published by the HSE and licensed under the Open Government Licence v.3.0