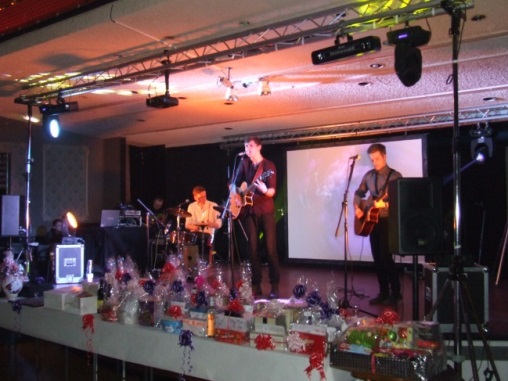 What are the best charity fundraising events?
As an experienced fundraiser for over 6 years, I have been fortunate enough to have organised many different events to raise awareness and donations for the charity I work for, Heel & Toe Children's Charity who provide free conductive education therapy to children with cerebral palsy and other physical disabilities from their centre based in Durham.
Fundraising can be so much fun, especially when you know you the money you raise is going to help children in your local community.  To organise a successful event it is best to find an event that people would enjoy and have fun at.  Your event doesn't have to be a lavish affair or cost you much to organise to raise a substantial amount of funds for charity, the simpler the event the easier it is to organise. Do your research and ask around your colleagues, family and friends to find out what type of event they would attend for charity. Everyone is different and you may find that you have lots of ideas to choose from.
In my opinion the best charity fundraising events are events that all the family can attend. For example; a Family Fun Day, a BBQ and Sponsored Walks are ideal family events. It's great to get outside in the fresh air and bring the whole family along. Your guests are your audience so share your event with as many people as you can, this will help spread awareness which is just as important as raising the funds. To make sure you raise enough funds to make a difference, add a ticket price or entry fee and don't forget to hold a raffle with some great prizes. Everyone loves to win prizes. Tell people what their donations will be going towards for example;
£10 will pay for ONE session in our Sensory Room.
£25 will pay for ONE conductive therapy session with a group of children.
If it's a business type of event your looking to organise why not try a Wine/Food Tasting event or a Music/Quiz Night. Again a ticket fee and raffle at the event will certainly help raise funds for the charity.
Jane Long, Development Manager, Heel & Toe
Heel & Toe Children's Charity offer help, advice and support to everyone who chooses to fundraise for the charity. If you'd like to raise awareness and help the charity through an organised event, please get in touch with the team.  The charity is not government funded and relies solely on donations and support.
www.heelandtoe.org.uk – Providing FREE therapy to children with cerebral palsy & other physical disabilities in the North East.