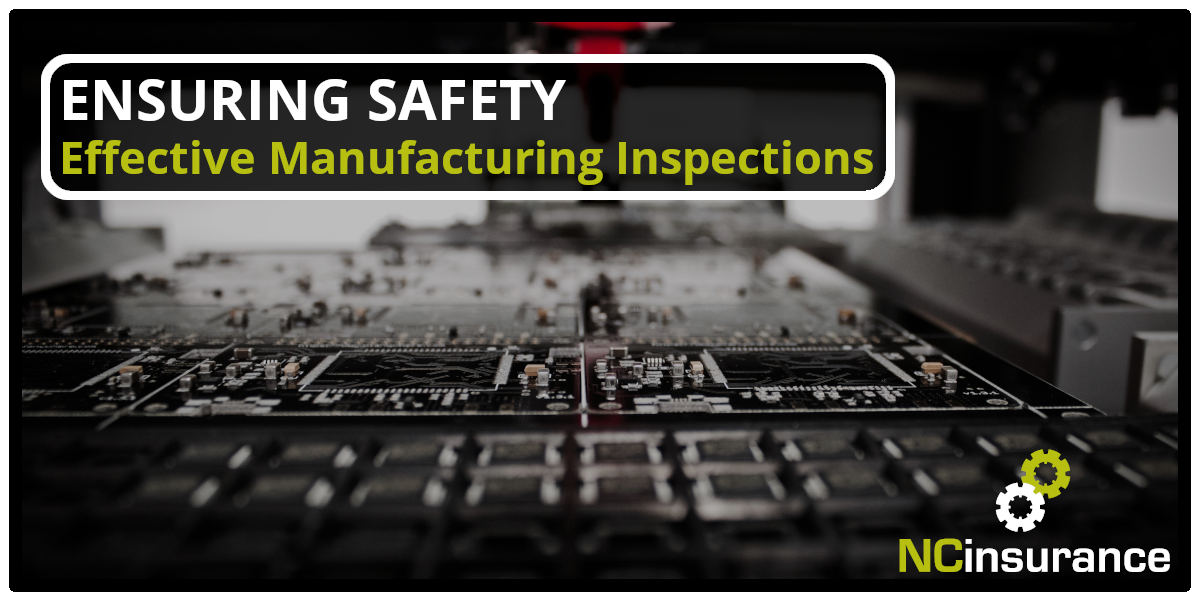 Ensure Safe And Effective Manufacturing Inspections
Even if your organisation possesses the proper equipment and machinery for successful work, these resources could cause a range of serious risks without appropriate manufacturing inspections and maintenance practices in place. Especially in the manufacturing industry—where reliance on workplace equipment is high—a machinery malfunction or accident could have costly consequences.


Between injured employees, lost or damaged resources, reputational downfall and hefty non-compliance fines, your organisation can't afford to ignore necessary manufacturing inspections and maintenance practices.
Manufacturing inspections: Best practice
Know when to inspect—HSE regulations require workplace equipment to be inspected when there is a significant risk to the operator of the equipment or others due to incorrect installation or re-installation, damage or misuse of safety features, wear and tear of the equipment or under exceptional circumstances.


Establish a routine—The frequency of manufacturing inspections and any necessary maintenance depends on the type, location and use of the equipment. However, inspections should typically take place when equipment is installed, moved or reinstalled; after an accident that has the potential to impact safety features; or at determined intervals throughout the time the equipment is in use.


Know how to inspect—During equipment inspections, its important to utilise resources such as the manufacturer or supplier handbook, HSE guidelines or professional guidance. Important elements to check include safety guards, structural supports, safety signage or warning indicators, braking devices and emergency stops.


More than anything, you need robust insurance to keep you, your business and your staff protected. We've helped Manufacturing & Construction businesses by providing specialist policy wordings & industry-specific cover for over three quarters of a century.
Find out how we can help you, call us on 0191 482 1219 or visit our website for more information.
Still want more?!
Keep in touch
To keep track of the latest news, updates and tips from NC Insurance, follow us on Facebook, Twitter & LinkedIn