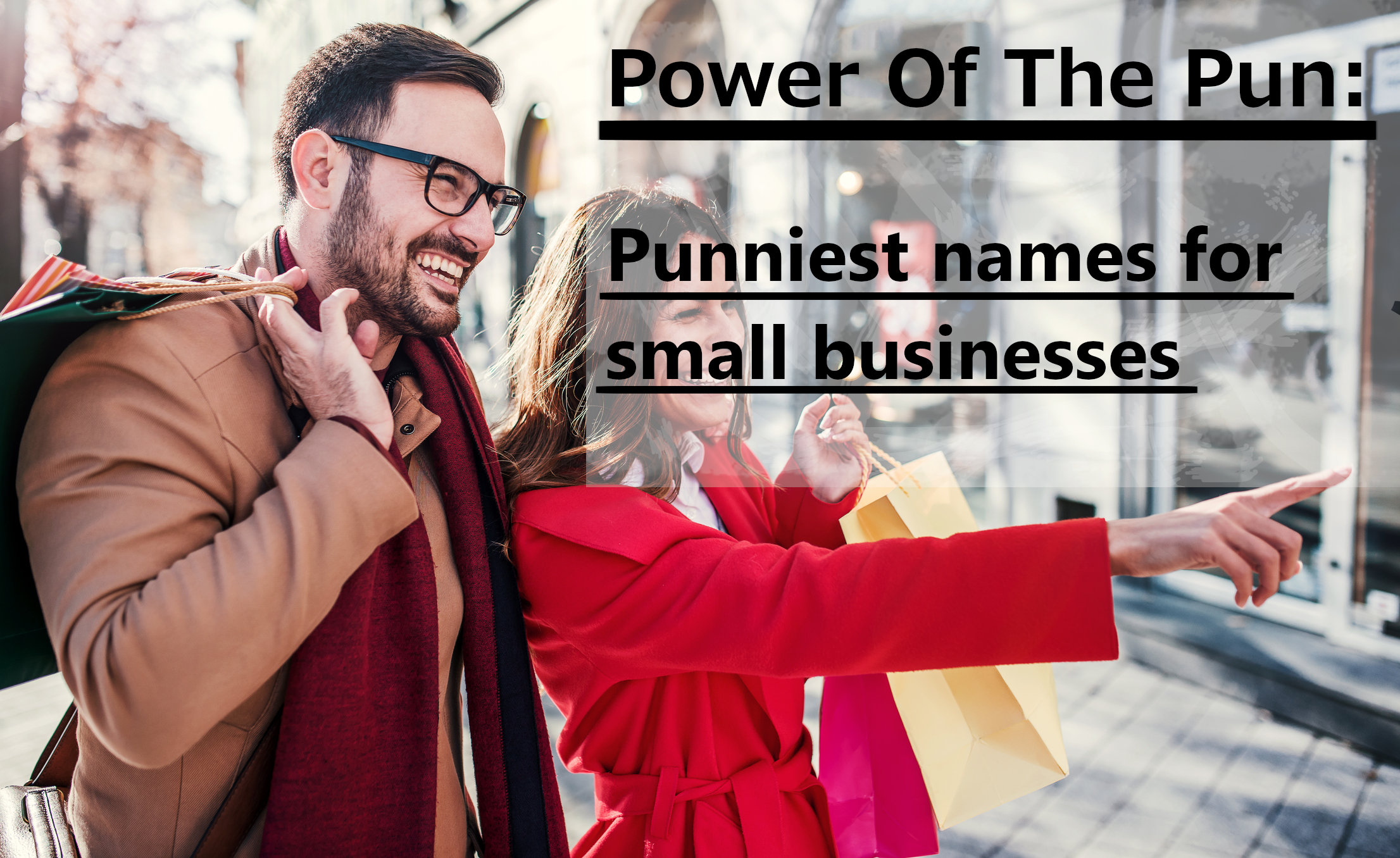 The power of the pun: the punniest names for small businesses
A record number of new businesses opened last year so if you're looking to stand out from the crowd, you'll need to a make strong first impression. A witty or quirky business name is usually much more memorable, which, in turn, can impact customer perception, add recommendations and give you increased exposure on social media. Without further ado, here are some of our favourite names for small businesses, thought up in recent years.
The Codfather
Sleep with the fishes with what is now the original pun-name for many fish and chip shops in the UK.
Arnie's Sarnies
'You'll Be Back', the shop's tagline reads. Customer retention is sky high, no doubt.
Barber Streisand
There are no more tears (or bad hair days) after a visit to this London barbers.
Floral and Hardy
Now a staple name for many florist shops, Stan and Oliver could well work in one of them.
Bonny Tiler
Those holding out for a high-quality tiler can end their search now. A hero has been found.
Spandau Valet
Based in Penzance, Spandau Valet offers, of course, car valeting services. We're just not sure if you pay only when you leave.
Jean-Claude Van Man
The moving company kickboxing your items into place—not literally, might we stress. Not Brussels-based.
Jack the Stripper
Wood-stripping, that is.
Farther Treads
Getting creative with your holy tyres.
Jason Donervan
As social media confirmed, the owner's name is unfortunately not Jason.
Hairy Pop-Ins
Pet nannies, dog groomers and more. Supercalafra… yeah, you get it.
There are thousands of businesses out there who adopt quirky names, in every sector. Since your brand can make or break your business, there's no need to feel limited in your imagination.
NC Insurance
Of course, a strong brand isn't all you need to build a budding business. You also need a trustworthy business insurance policy to help out in times of need. For more information on how NC Insurance can help arrange yours, contact us on 0191 482 1219 or request a quote on our website.
For more information on growing your small business, read our blog post: Finding your niche: The key to small business enterprise.