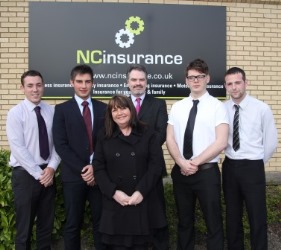 North East Insurance Broker Expansion Continues
With seven new members of staff joining the NC Insurance team in the last few months, the local media were keen to share our recent expansion with their readers, visitors and viewers.
Here are just a selection of media outlets where news of the recent growth, including the opening of a branch in Scotland, has appeared:
Growing North East Insurance Broker Expands with Seven Hires
With ambitious growth plans, we continue to look for dedicated, ethical and professional staff to join the NC Insurance team. If you are an insurance professional looking for a new and exciting challenge with a leading insurance broker then contact us.
Website