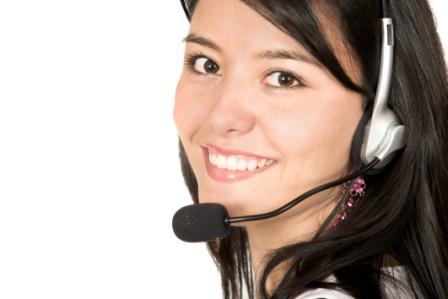 How will your business communication change in the next decade?
The big technology 'boom' over the last 20 or so years has had indisputable impact on our everyday lives. Everything has changed due to the technological advancements in communication. Literally everything. Do you remember your life without a mobile phone? Computer? The Internet? How did we do business back then, right?
The internet started a new digital era and I think this has changed the way we conduct business forever. Face-to-face meetings have been replaced by videoconferencing, letters replaced by emails, we are having online meetings and so on. Most of the time we don't even get to meet the people we are dealing with in person. Our developers are outsourced half way across the globe, while we are closing contracts over Skype with China.
This is when the procrastinated social media actually comes in handy. Sure they can be way too transparent and over personal, but we are all linked on LinkedIn and we can connect faces to names. It is in fact surprising, but the truth is that social media does indeed fill the humanity gap one can feel in today's business world.
With online socialising with our clients, prospects and business partners, closing contracts at anytime of the day on our emails and skype, this question springs to mind: how will we keep the healthy balance between work and personal life in the future?
To tell you the truth, I have no idea but I am sure they are working on it. There must be an app for it, no? Perhaps we should ask this new generation of workers, the 'working from home' people, if they have a few tricks up their sleeve. These people live in a global workplace without time zones or office hours, sealing contracts on the beach. Well, with todays connected world, I cannot see a single problem – all they need is a laptop and internet connection. Perhaps this is where we are heading – goodbye 9-5, hello 'home-working'.
Another buzz word to mention in connection to the future of communication is 'wearable technology'. Soon we will be coming to meetings with Google Glasses and we will know everything about the person sitting opposite. We will have a calculator over our eyes to negotiate more effectively, or maybe our whole speech will be written down in front of us so we can be perceived as more confident whilst meeting in a visualised office with visualised people from the comfort of our house. Or beach if you will…
Returning to the controversial outsourcing topic – international business, and outsourcing soon will get even easier with 'real life translation' services. We won't have to bother learning different languages, hiring an interpreter or dealing with foreign trust issues. We will have devices translating for us instantly at that exact moment. Soon we will have conversations in multicultural languages where everyone can understand each other (and this is not sci-fi – Google have been working on this for years and are getting quite close!)
Very different technological developments are starting to revolutionise the way we do business, and this one is nothing new – the art of using radio frequencies for identification. Microchip information storage can be added to literally anything to keep the track of inventory, for instance, scarily, these can be also implanted to humans to tighten up the security.
Speaking of radio frequencies, there are some new digital developments in two way radio communication. Advances in different applications such as GPS tracking and reporting, voice recording, etc are signalising that the 'walkie talkies' will stay with us. I asked my colleague Ian Curry, general manager of a leading two-way radio company in the UK – Apex Radio Systems, what he thinks about the future development of this 'old' communication way and he had this to say:  "I can see future development in two way radio technology. Definitely in more app based communication. I am certain that many more industries will turn to two way radios due to the complexity of the systems, technological expansions and mainly their cost effectiveness. I really don't think that mobile phones could ever replace two way radios, as they are not durable and tough devices, they are too delicate for usage in environments such as chemical plants or construction."
I don't know about you, but I sometimes feel a bit overwhelmed with all these technological progressions but I believe that when it comes to business, we will be making practical and strategic approaches and decisions.
(Yet the world will become smaller).
A big thank to Lenka Stefanakova from Apex Radio Systems Ltd. Apex are one of the UK's leading leading providers of radio communications equipment including digital two way radios, 2 way radios and walkie talkies.
For further information please visit www.apexradio.co.uk