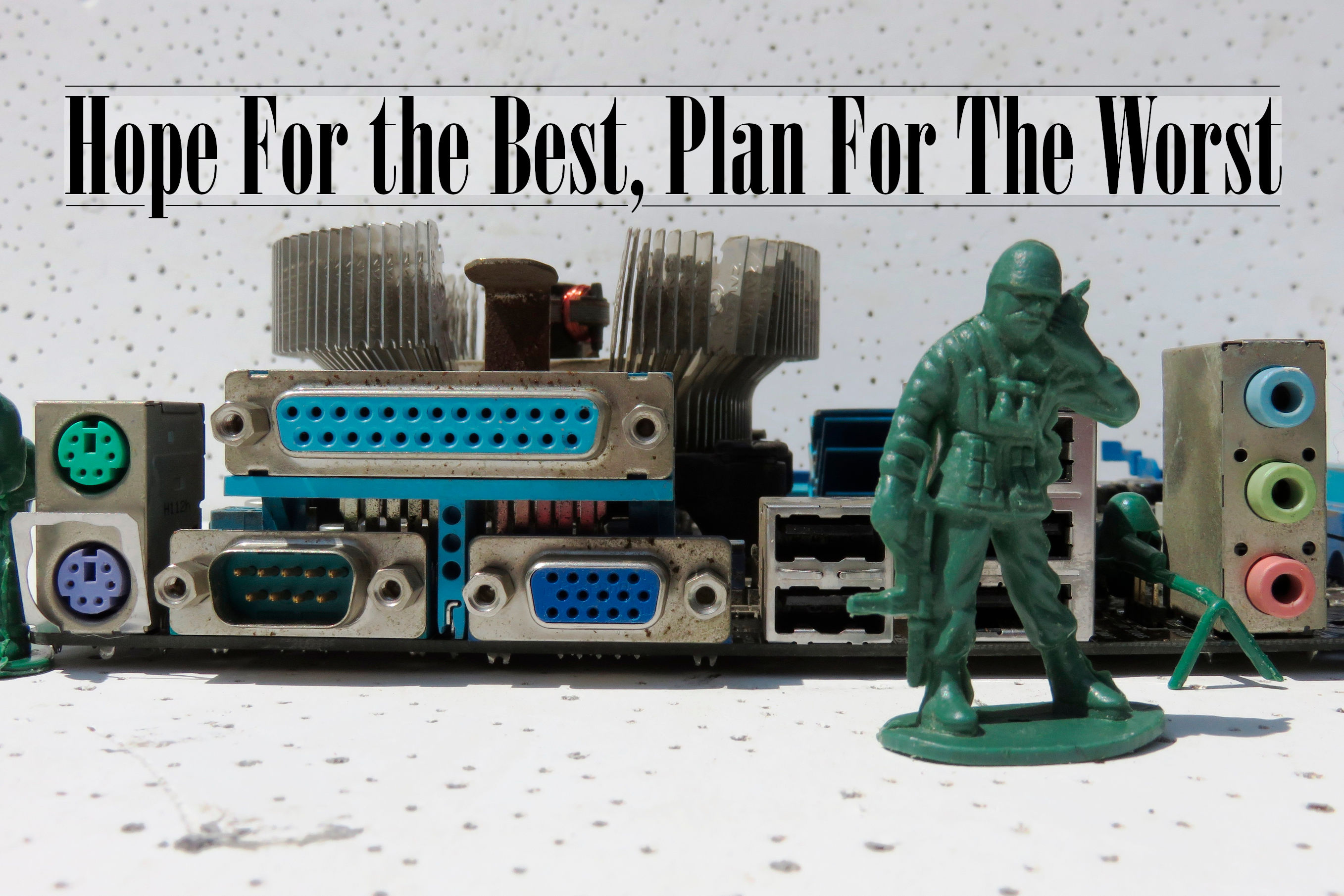 Hope for the best, plan for the worst
Whether you're flying on the wings of success. or in the early days of trading, with a Business Continuity Plan you can make sure that any problems won't have too great an impact on your businesses grand plan.
It can take a small amount of your time to put together a strategy, but once you have, it's one that can be refreshed and updated as necessary.
We've outlined some useful steps you can take to make sure your Business Continuity Plan is solid, giving your business a better chance of picking itself up again.
Think negative
This probably goes against most tips for building a strong business, but in this instance it pays to envisage the worst case scenario. Instead of saying "It'll never happen", tell yourself "It might happen." Then if "it" does, it won't come as such a shock.
Don't let yourself stumble
Or rather, don't be the business who suffers for far longer than necessary because you haven't taken straightforward measures to plan ahead. Below are tips to create a basic Business Continuity Plan that could make all the difference at a critical time of your business operations.
Face your threats
What sort of risks is your business likely to meet? You may be right next to a river where flooding is a very real possibility, or hold a lot of customer data which makes you a golden target for cybercrime.
Line up your defence
Now you know what threatens your business, you'll have a better idea of what protection to put in place to defend against it.
Gather the troops
Create a team, ideally two or more people, who can manage specific problems around specialist areas such as IT or finance. Then give each team member an area of responsibility at a time of crisis, such as salvage, assessment, emergency arrangements and IT recovery.
The emergency list
This should include the contact details of anyone who is essential to your operation and its recovery. As well as staff, this could include suppliers, banks & insurers.
Business as usual
By creating alternatives to the norm, like a short-term lease on temporary premises or spare IT equipment, you can aim for a degree of normality during an upheaval.
The importance of being IT-reliant
Most businesses would struggle without their technology capabilities, a facet that can't be ignored in your Business Continuity Plan. Data back-up on an alternative site can be just one extra measure you take around protecting your IT systems, as well as having someone from your IT department ready to jump into action as part of your planning team.
Do a test run
Having put a plan in place, check it works so you can identify any gaps. Then if you do need it, you'll be confident of its effectiveness. Do this every time your organisation undergoes a significant change.
Alongside a commercial insurance package that's made to fit your business, a Business Continuity Plan, like the one above, can offer yet another line of defence for your business protection.
NC Insurance
If you'd like to find out more about how we can help your business, we'd love to hear from you. Call us now on 0191 482 1219 to get started or request a quote on our website.
Fancy reading something else? Why not check out: Finding your niche, the key to small business enterprise?