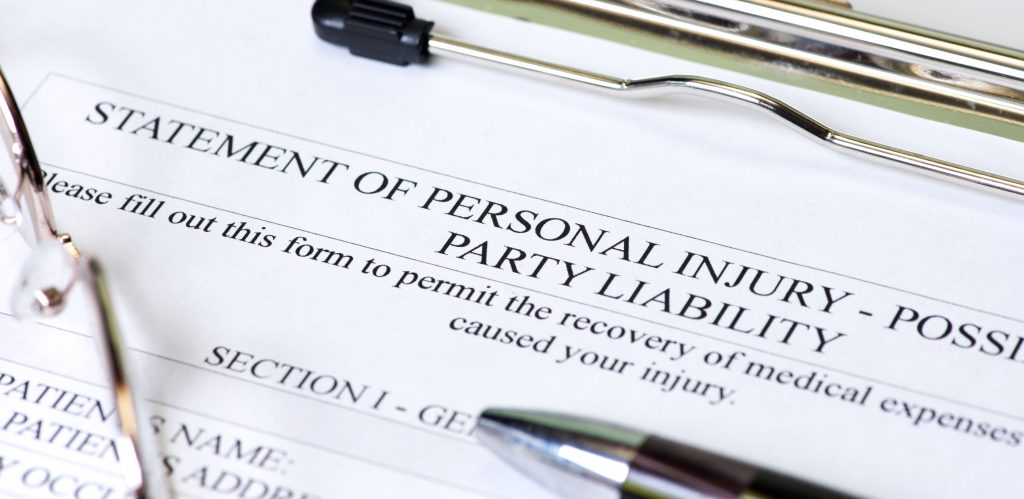 The Single Biggest Change to the Insurance Industry in Years
On 27th February 2017, Lord Chancellor Elizabeth Truss announced a new discount rate of – 0.75 per cent for personal injury awards. This new rate comes into effect 20th March 2017 and was met with enthusiasm by personal injury victims and advocates, but with sharp criticism by insurers.
This article looks at what impact this news is likely to have on your insurance.
Talk of a new Ogden Rate within the insurance industry may have passed you by in recent weeks but the reality is this news is likely to impact anyone who purchases insurance. In fact, it could represent the single biggest change the insurance industry has seen in years.
So what is the Ogden Rate & why is it so important?
In personal injury cases, the courts and insurance providers use a discount rate to determine the present value of the compensation that needs to be paid to an injured individual (claimant).
The discount rate works under the theory that the party providing the personal injury award can discount the sum provided to the claimant by a small amount because the claimant will be able to make up the difference between the actual award and the sum provided by investing the sum.
In practice, discount rates are set to reflect small and conservative investment gains that accrue over long and low-risk investments. For example, a claimant entitled to a £1,000 claim with a 2.5 discount rate would receive a £975 sum because he or she is expected to be able to earn 2.5 per cent interest a year on the sum.
With the new rate, they are now having to pay £1,007.56 per £1,000 in the settlement. This adds up to millions of pounds for insurers to find. With their own reinsurance premiums suddenly rocketing in response, the reaction of insurers has been to immediately hike premiums.
The Lord Chancellor's Decision
The decision has proven controversial because it has changed the discount rate from 2.5 per cent (adopted in 2001) to -0.75 per cent. This change is drastic because it effectively requires any party paying a claim to increase—rather than discount—the sum that is provided to the claimant.
The Lord Chancellor justified this decision by citing previous case law establishing that the purpose of awards for personal injury victims is to put the injured party in the financial position that he or she would have been if there had been no injury. To this end, the Lord Chancellor concluded that an accurate discount rate must represent the true and current conditions of long-term investment markets. Noting that the last discount rate calculation dated back to 2001, the Lord Chancellor determined that a rate of -0.75 per cent represents an accurate discount rate for claimants in the current market.
Personal injury advocates welcomed this announcement stating that a new rate was long overdue and that it does a better job at providing financial compensation to individuals who now face long-term, if not permanent, restrictions on their ability to provide for themselves.
Insurers sharply criticised the decision by stating that it has arbitrarily increased the sums they must provide to personal injury victims and will result in millions of pounds of lost profits. Insurers are expected to file an appeal to reverse this decision. it has been described as both "reckless in the extreme" and "incredibly badly handled.
Concerns are more than justified, figures provided by LV show that a 25-year-old with a moderate brain injury awarded £100,000 per year for life, under the old system the total payment would be £3.1m, but under the new Ogden rate the payment to the same person would be £8m.
The MoJ says: "The law makes clear that claimants must be treated as risk averse investors, reflecting the fact that they are financially dependent on this lump sum, often for long periods or the duration of their life. Compensation awards using the rate should put the claimant in the same financial position had they not been injured, including loss of future earnings and care costs."
Implications for Employers
The Association of British Insurers called the decision 'crazy', and estimated that it will directly increase motor and liability premiums for millions of UK drivers and businesses, including 36 million individual and commercial motor policies. PricewaterhouseCoopers warned that the average annual comprehensive motor premium will rise by up to £75 and young drivers could see increases up to £1,000. And industry experts have warned that the decision could land the already burdened NHS with an additional annual £1 billion bill.
Unless an appeal is successful, employers may see higher premiums soon. They may also be expected to implement extra or stricter policies to prevent motorist-related accidents.
Phil Lakey, Claims Director, at leading commercial insurance brokers NC Insurance said this about the change of rate:
"Early indications from insurers is that their motor rates could well increase anywhere between 5% – 12%. When you combine this with Government Insurance Premium Tax increases, companies could easily expect to see double digit premium increases over the next 12 months. Some positive news for companies facing this prospect is that the insurance industry is lobbying hard with insurers, brokers like NC Insurance, the ABI and BIBA all fighting for this decision to be reviewed or re-considered "
Phil went on to say:
"The message from NC Insurance to our clients and potential clients is that regardless of the outcome, we will continue to work on your behalf to find you the insurance coverage you need at the most competitive premiums."
For further information about how this news could effect your insurance, contact NC Insurance on 0800 046 1446.