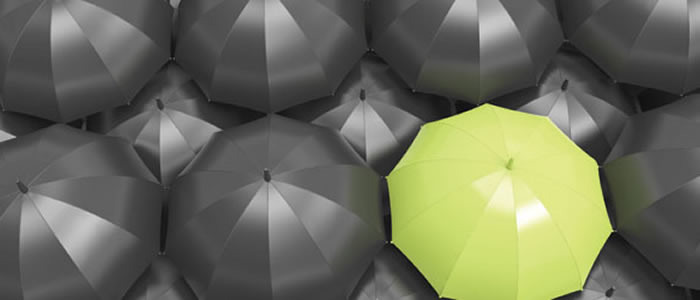 Top tips for preparing for a storm
The last thing you want to do with high winds blowing is getting ladders out to inspect potential damage to your home or business so before the worst of the weather arrives, it's good practice to do some quick checks on your property. Whilst many insurance policies will cover you for storm damage, it's worth remembering that if damage has been caused due to poor maintenance then it's unlikely your insurance will cover it.
So where is the best place to start?
Well the roof of your building makes perfect sense so consider calling in a professional to check if there are any tiles loose or missing. Pay particular attention to garage, sheds and flat roofs. Wear and tear to these roofs may mean that they have become weakened and will be unable to support additional weight from snow, ice and broken branches.
You should also make sure your drains, gullies and gutters are clear as blocks need to be cleared to allow for heavy rainfall or melted ice to pass through. If they aren't then trapped water can freeze and thus cause pipes to crack or burst.
Before the wind gets going, you should also have a look around your property for any overhanging tree branches and loose debris that could damage your home in strong winds. Tree branches can be cut back and loose furniture can be stored inside.
Storms can vary in their severity, so it is important to always err on the side of caution and take any steps possible to reduce the damage caused to your property and vehicle. The Met Office has reported that gale winds are the most common cause of damage and disruption in the UK. In 2007, Hurricane Kyrill in the UK featured winds at speeds of over 80mph. Strong winds do occur in the UK, so it's also worth bearing in mind the following top tips on how you can protect your home for more serious storms.
Top Tips for Getting Ready for a Storm
Remove debris from outside and ensure that any loose items are secured or stored inside.
Ensure all windows and doors are shut, and locked where possible.
Secure your vehicles in a garage (if possible), but at the very least park them away from any objects including trees that may fall and damage it.
Organise where your family and any pets will be during the expected storm time, to ensure everyone is safe.
Storms can result in power cuts, so make a storm kit which includes torches, necessary medication, food, water and blankets etc.
Tips for After a Storm
Depending on the severity of the winds, the post-storm clean-up can vary from small repairs to much bigger ones.
Avoid standing near walls, buildings and trees that may be prone to collapse following the storm.
Be aware of any loose electrical wires and cables that may have been damaged. Leave these for a professional to fix.
Contact your insurance company immediately if you think you need to make a claim.
Whether the forecast for storms later this week turns out to be accurate or not, it's good practice to prepare your premises in advance. This includes making sure that you have the contact details for those you can contact in an emergency, such as electricians, plumbers, roofers, your insurer's claim helpline and your insurance brokers details.
If you have an insurance claim or insurance related query contact NC Insurance on www.ncinsurance.co.uk.