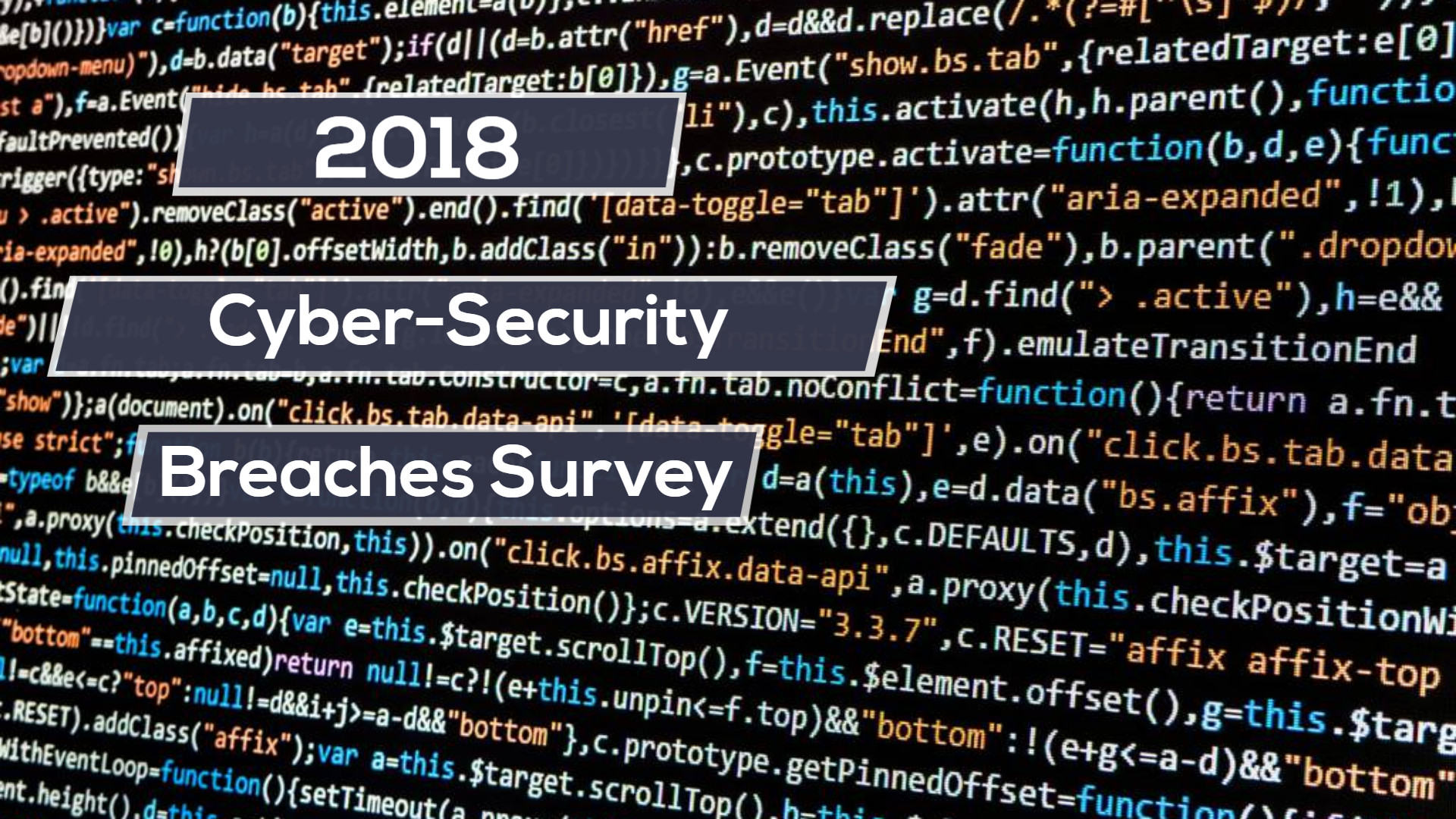 The 2018 Cyber-Security Breaches Survey Overview
The following figures are a brief overview of the most relevant statistics found in this year's Cyber-Security Breaches Survey, commissioned by the Department for Digital, Culture, Media & Sport. At a glance, this document features the prevalence of cyber-attacks in the past 12 months among UK businesses and charities, describes factors related to breach likelihood, outlines the impacts of the most disruptive breaches and highlights the value of investing in cyber-security with initiatives such as cyber-insurance. Overall, this year's findings illustrate the rising occurrence of cyber-attacks among all UK organisations, regardless of size or industry, as well as the damaging aftermath. Contact us today to discuss your organisation's options for the best cyber-insurance policy.
Experience of Breaches
43% of businesses and 19% of charities experienced cyber-security breaches or attacks within the past 12 months.
Financial Cost of Breaches
The average cost of breaches with material outcomes in the past 12 months:
All businesses– £3,100
Charities– £1,030
Medium businesses– £16,100
Large businesses– £22,300
Factors Related to Likelihood of Breaches
Holding personal data on customers, beneficiaries or donors electronically.
Using cloud computing (using externally hosted web services to host websites, email, or transfer and store data).
Allowing employees to use their own devices for work purposes (bring your own device or BYOD)
The Most Disruptive Breaches
Most disruptive breaches for organisations in the past 12 months:
Fraudulent emails or direction to fraudulent websites.
Viruses, spyware or malware.
Others impersonating an organisation in emails or online.
Ransomware.
The Impact of Breaches
37% of businesses and 40% of charities that experienced a breach or attack reported suffering negative impacts. Such as:
Temporary loss of access to files or networks.
Software or systems corrupted or damaged.
Website or online services being taken down or slowed.
Investing in Cyber-Security
Only 9% of businesses and 4% of charities have a specific cyber-security insurance policy.
Top reasons for organisations not purchasing cyber-insurance:
Organisations don't feel they are at risk (41% of businesses and 53% of charities).
Lack of awareness of available policies (22% of businesses and 17% of charities).
Why You Need Cyber-Insurance
Privacy events.
Network security liability.
Cyber-crime.
Network business interruption.
Physical asset damage.
Reputational damage.
Cyber-extortion.
For-profit Business
For any queries regarding a current or future insurance policy call us on 0191 482 1219 or fill in a contact form on our website.
Charities & Not-for-profits
For charities and not-for-profits get comprehensive cyber insurance here.