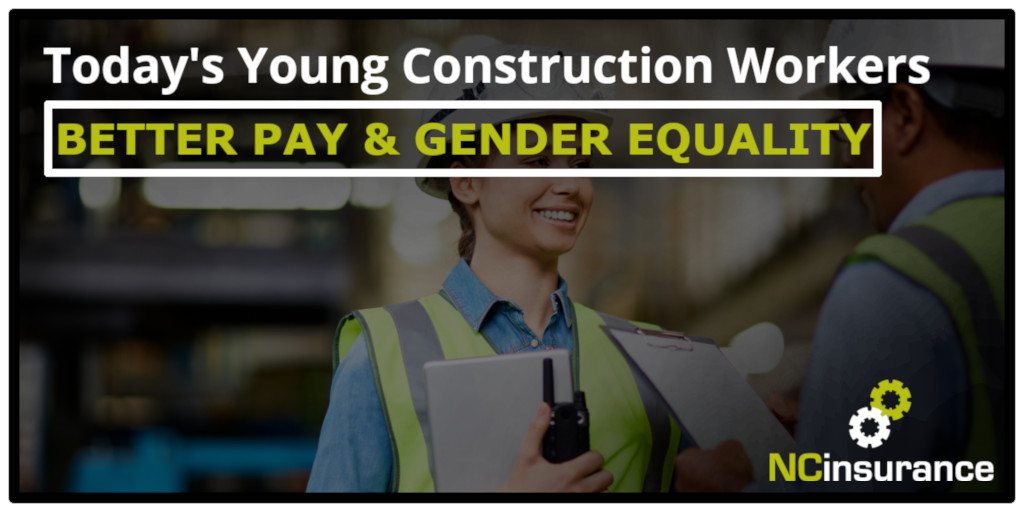 Today's young construction workers want better pay and gender equality
'Building', a website dedicated to providing news and statistics in the construction industry recently conducted a survey with 500 young construction professionals to get their views on the industry as it stands, discussing the construction gender pay gap and the role of young workers.
It turns out that the group surveyed were very positive about the construction industry with over 90% saying they were happy in their jobs, but there is still room for improvement.


We take a look at some of the key statistics taken from the survey.
Long shifts
One of the key gripes found in the under 30's group was that there's an expectation that they should regularly work longer than their contracted hours. Many voiced concerns that this problem could drive people away, especially as the pay scale doesn't favour young people.


Long shifts don't just affect younger workers, either. In 2018, several seasoned workers shared their experiences of regularly working 12+ hours during a shift and to leave on time would mean you are a 'slacker'. One worker reported to only getting three hours' sleep between shifts when nearing a deadline.
Job Security
The overwhelming majority (94%) of young construction workers felt secure in their role due to the industry that they're in and 89% aspire of promotion. Even with the oncoming threat of Brexit and the economic uncertainty that comes with it, there is still positive growth in the industry with many exciting prospects on the horizon.


Construction Gender Pay Gap
Many young women in the construction industry felt that they had experienced gender discrimination at some stage, an issue the industry is keen to tackle. With one in five construction businesses casting no women in senior positions, the construction gender pay gap needs to close.

Of those surveyed, 15% believe that change is needed to tackle equality and diversity in lieu of unfair criticism. That's not to say it's all doom and gloom, though. There has been a significant increase of women in senior construction roles since 2006 and a 60% increase in women's salaries over the past decade. There's still plenty of work to do, but things are looking up for the construction gender pay gap.


Sustainability and climate change
Young workers want the construction industry to take the issues of climate change seriously, along with the part they must play in it. With EU targets already issued, the industry is set to reduce its carbon footprint so it looks like the industry is due some more changes in the future with young eco-warriors on board.


NC Insurance
When you make changes to your business including expanding your workforce or hiring apprentices, it's worthwhile having a review of your insurance to ensure it still covers you for what you need. At NC Insurance, our specialist team can help you get properly and legally covered. Just call us today on 0191 482 1219.
Fancy reading more?
Keep in touch!
To keep track of the latest news, updates and tips from NC Insurance, follow us on Facebook, Twitter, LinkedIn & YouTube!