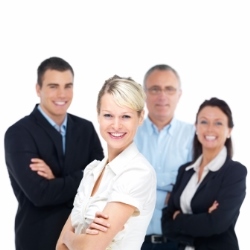 Insurance implications of delivering public services – Part 2
Despite the increased awareness of specialist charity insurance providers, contracts and covers there is still a great lack of understanding over what insurance policies cover, how they work and what level of communication charities should be maintaining with their provider, be they broker or insurer. This second part of our three part series looks at insurance cover and costs.
Cover
When bidding for contracts to deliver public services you may need to buy, or increase, cover to satisfy contractual obligations.
Most commonly these relate to Employers Liability, Public Liability and Professional Indemnity. It is important to get as much guidance as possible from the organisation offering the contract in terms of specific insurance requirements. Professional Indemnity is a good case in point. There are multiple contract types, some sector specific, others not; some offered by charity specialists, others not. Most are underwritten on a "claims made" basis, but some are not; excesses can also vary greatly between contracts. These considerations are also very important if you have to cancel one policy and replace it with another on a different contract.
You must also ensure that you disclose material facts to your insurer. This might be the fact that you are taking on your largest ever contract, or that the contract will account for a substantial (25% +) proportion of your annual income. Taking on additional staff and increasing your turnover are also material facts.
One other consideration to bear in mind is that whilst you may be securing quotations for insurance to cover a contractual requirement, underwriters will calculate a rate based on either a) all of your organisation's activities or b) excluding certain of your organisation's activities. This is important to remember because, for example, if a contract requires you to have Professional Indemnity at £5,000,000 because you will be providing advice to service users on addictions, insurers may charge you a rate based on a higher risk activity that you engage in such as operating a needle exchange.
Costs
What are the costs relating to all this?
Unfortunately we cannot give you a definitive answer to this. However we can point out the likely areas of cost so that you can factor these in when considering a contract bid:
Public Liability – Increased premium due to higher turnover, higher number of service users, sub-contractor payments and higher limits required under contract.
Employers Liability – Increased premium due to higher number of staff, volunteers and wageroll.
Professional Indemnity – Increased premium due to higher turnover, higher contract values, reliance on small number of large contracts and higher limits required under contract.
Management Liability – Increased premium due to higher turnover, entering into contracts with other organisations to deliver services.
Personal Accident – Increased premium due to additional employees, greater exposure to single catastrophic events.
Legal Expenses – Increased premium due to increased wageroll and turnover.
Material Damage – Increased premium if more equipment purchased, premises purchased or rented & improved.
In the final part of this series, we'll look at minimising the impact and how effective risk management can have a significant impacts on costs relating to the delivery of public services. For more information on your insurance needs visitwww.ncinsurance.co.uk or www.ncinsurance.co.uk/thirdsectorprotect