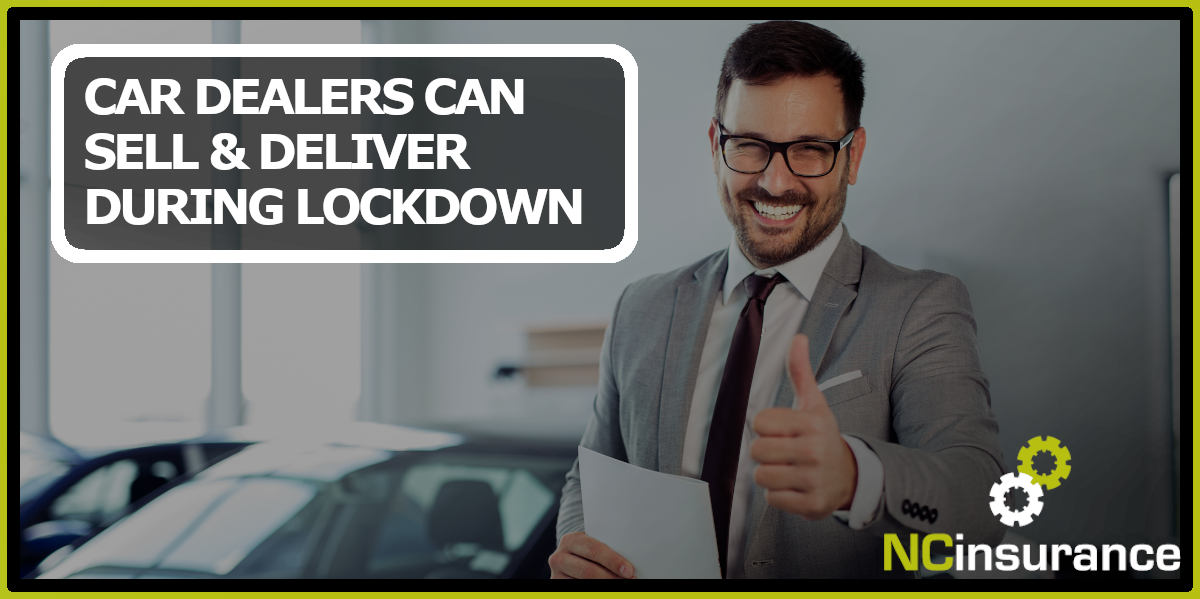 Car Dealers CAN sell cars and deliver during lockdown – Government Confirms
An official statement was issued to Car Dealer Magazine yesterday (22/04/2020) from a spokesman for the Department for Business, Energy & Industrial Strategy (BEIS):
'We have asked non-essential shops like car dealerships and showrooms in England to close, unless they provide urgent car repairs and other necessary services.

They are all able to continue to sell cars remotely and deliver cars, as long as they follow our clear guidance from Public Health England to protect both employees who cannot work from home and their customers.'

Spokesperson – Department for Business, Energy & Industrial Strategy


The announcement comes at a good time for a large majority of car dealerships who have anxiously been awaiting an official statement from the government.
Speaking on the topic earlier in the week, Mike Hawes, SMMT chief executive said:
It remains a decision for each company based on their own unique circumstances and ability to comply with the requirements, especially in terms of vehicle delivery.

When the time is right, reopening showrooms will be a crucial first step to restarting the market and getting the wider economy back on its feet. We need to see car dealerships in the first wave of retail re-openings.

Mike Hawes – SMMT Chief Executive


How can you car dealerships operate safely during lockdown?
It has been said that guidance issued for the manufacturing industry would be helpful for car dealers during the lockdown too. Detailed on the government website, the guidance offers advice to organisations on the use of social distancing in the workplace and stressed how mitigating actions would be imperative to reduce the risk of transmission between staff.
Additional advice to reduce transmission includes:
If you decide the work should continue, staff should work side by side or facing away from each other rather than face-to-face if possible.
Dealers should increase the frequency of cleaning procedures, pausing in the day if necessary for staff to wipe down workstations with disinfectant.
Dealers should assign staff to the same shift teams to limit social interaction.
Dealers should not allow staff to congregate at break times and staggered break times should be considered so that staff can continue to practice social distancing.
Dealers should communicate to all staff that they should wash their hands with soap and water for 20 seconds or more at the beginning and end of ever break, when they arrive at work and before they leave.
To help with hand-washing, dealers should consider adding additional pop-up hand-washing stations or facilities, providing soap, water and/or hand sanitiser.
When entering and leaving, dealers should ensure their workforce stays two metres apart as much as possible.
Dealers should remind colleagues daily to only come into work if they are well and no one in their household is self-isolating.
Thanks to the announcement, dealers can now carry on selling cars with the confidence they are safe to do so and that remote work will not contravene the lockdown regulations.
Have you the right cover in place, right now?
We appreciate many of our clients have taken the decision to close on a temporary basis. If you've done this and haven't let us know yet, drop us a line so we can make sure your insurance company is aware that your premises is temporarily unoccupied.
We're also here to here with any cover or payment queries so call us on 0191 482 1219 or visit our website to find out more about what we do for our clients.
Can't get enough? Check out another post:
Stay in touch!
To keep track of the latest news, updates and tips from NC Insurance, follow us on Facebook, Twitter &LinkedIn.